General Information
GENERAL INFORMATION
I. Official Language
The official language of ISOM'23 is English.
II. Message Board
Official Information Board and Message Board will be set near the Registration Desk. Message will be taken during registration hours on Sunday through Wednesday and posted on the Message Board. Please check the bulletin board daily to receive your messages. Messages for participants at the meeting should be directed to ISOM'23 Symposium Registration Desk.
III. Lunches
A lunch map in the vicinity of TAKAMATSU SYMBOL TOWER will be provided at the Registration Desk.
IV. Others
To receive further ISOM'23 announcement, please visit ISOM website (http://www.isom.jp/).
ATTENTION
It is not allowed to take photos and videos of any presentation materials in ISOM'23.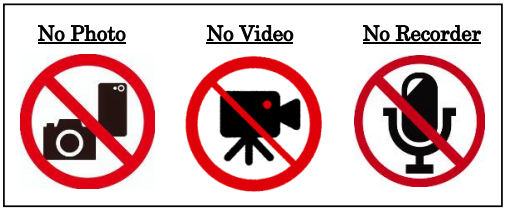 ISOM'23 Secretariat
c/o Adthree Publishing Co., Ltd.
3F Sunrise BuildⅡ, 5-20
Shinogawamachi, Shinjuku-ku,Tokyo 162-0814 Japan
Tel: +81-3-3528-9841 Fax: +81-3-3528-9842
e-mail: secretary[at]isom.jp
[at] shall be changed to @